AI Video Generator
Create hyper-personalized AI videos at scale in minutes, not days
Synthesys AI Video Generator lets you create engaging, beautiful videos for your brand without the cost of traditional studio time.
Choose text for your actor
With Synthesys, you can replace boring documents, PowerPoint presentations, and PDFs with engaging videos
Multilingual Synthesys AI Humans enable the creation of videos that appeal to a wide variety of audiences
Generate unique, professional text-to-video clips
By leveraging AI avatars made with real actors that can create voiceovers in more than 140 languages, Synthesys makes it easy to create lifelike videos for any use case.
Get creative with more than 60 avatars to choose from
No matter what your target demographic is for the video content you're creating, Synthesys AI Video Generator has an avatar that can speak directly to them.
From SaaS demos to sales letters, our AI avatars will enhance any kind of content
Online Courses
Efficiently produce a large volume of videos to accommodate growing course demands while maintaining quality and consistency.
Customer Success Videos
Personalize support, streamline onboarding and enrich your knowledge base for a better customer experience while optimizing support resources.
SaaS Product Demos
Elevate your SaaS product demos to new heights with our AI video generator. Visualize features, streamline the creation, and drive conversions with a few clicks.
Explainer Videos
Break down complex ideas and concepts into easily understandable and engaging explainer videos with the power of AI.
Corporate Communications
Forget boring corporate communication messages by adding intriguing videos generated by our AI technology, making your communication more engaging and memorable.
Video Sales Letters
With Synthesys text to video, you can easily craft a narrative that resonates with your target audience, build an emotional connection and make them loyal customers.

Local Business Adverts
Capture the attention of your target audience with visually stunning and engaging local ads generated by our AI video technology, boosting brand recognition and recall.
Online Tutorials
Enhance engagement, visualize concepts, streamline video creation, and show your customers the real value of your product with our AI video generator.
Build the perfect piece of content from scratch
Synthesys AI Video Generator makes it easy to tweak every element of your video, so your brand can benefit from truly world-class content
1
Start from zero or choose from 50+ premium templates designed by industry professionals
2
Pick the ideal avatar from more than 70 diverse choices
3
Add text, images, transitions, titles, and anything else you need to make the finished product pop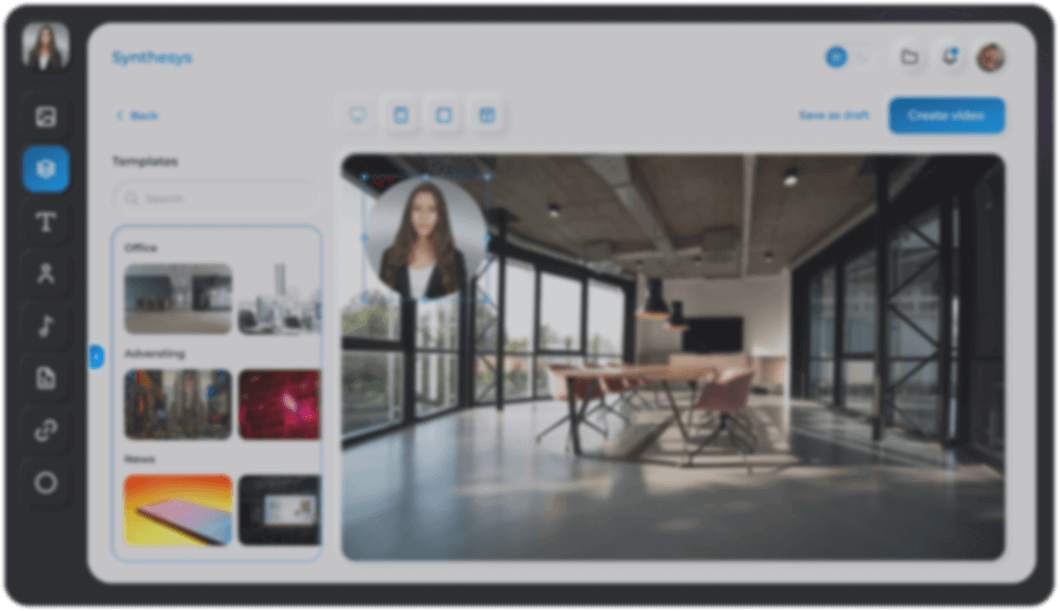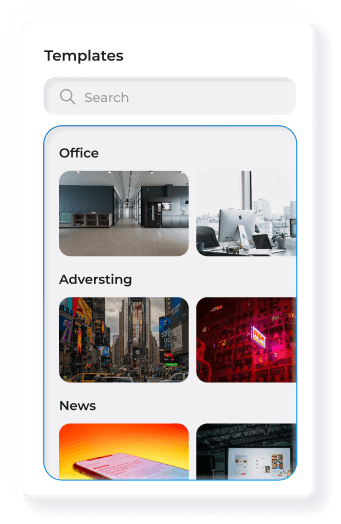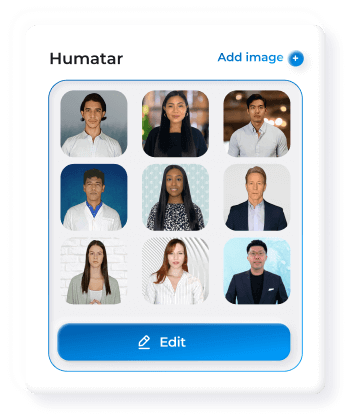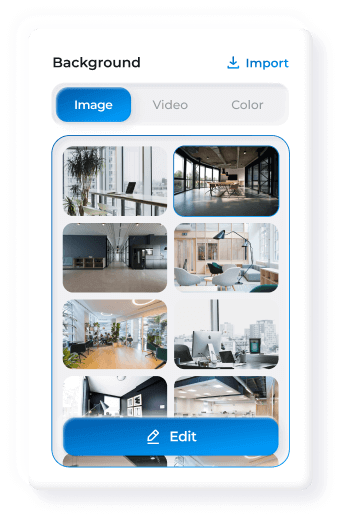 The videos are good. The results for your brand are even better
Design, refine, and publish your brand's video content at scale, more effectively than ever
Effortless creation with templates
Office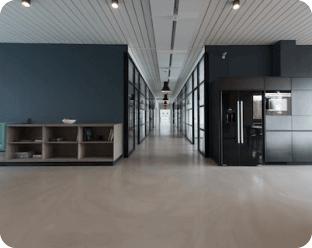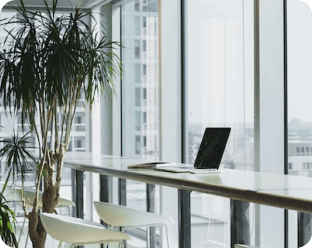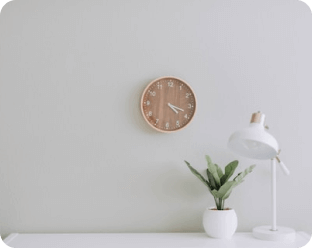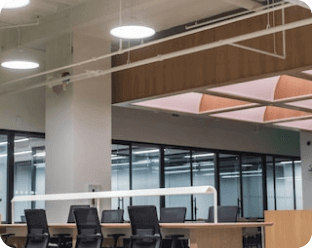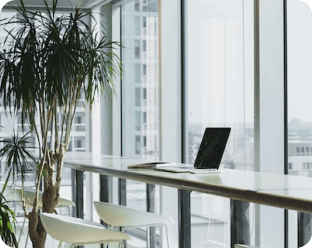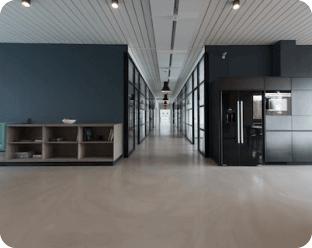 Combine several scenes in one video with multi-scene functionality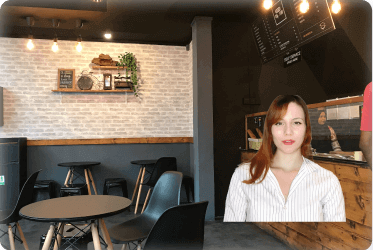 Coffeshop
Edited $2d ago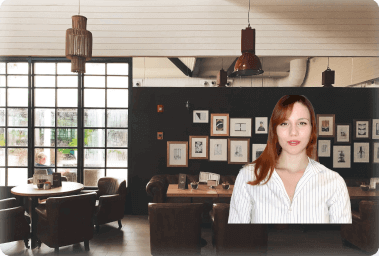 Restaurant
Edited $4h ago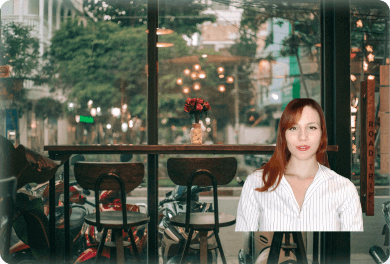 In the bar
Edited $2d ago

An extensive library of more than 300 ultra-lifelike voices in 140 languages

Upload any voice and perfectly lipsync with any humatar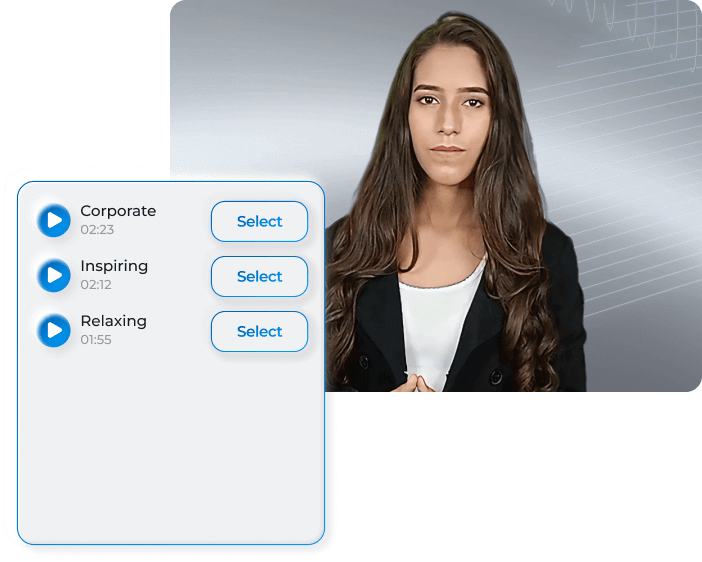 An extensive library of more than 300 ultra-lifelike voices in 140 languages

Upload any voice and perfectly lipsync with any humatar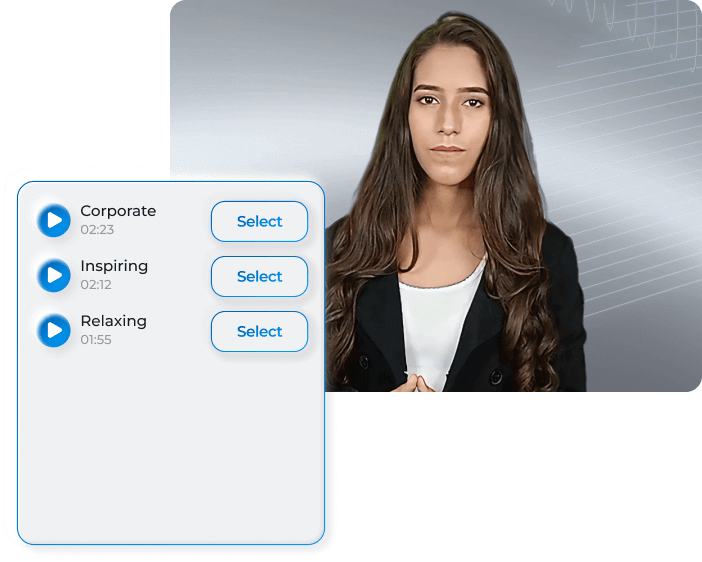 High resolution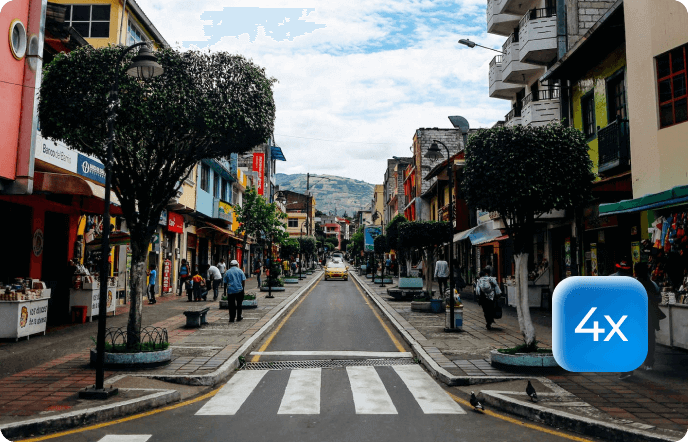 Rapid workflow for quick pivots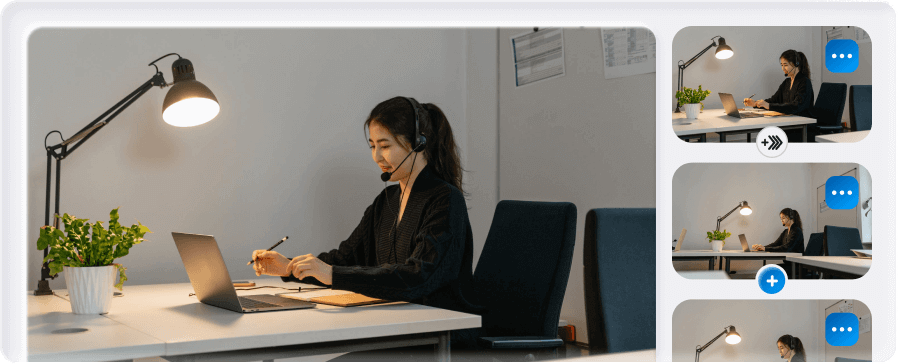 Painless editing tools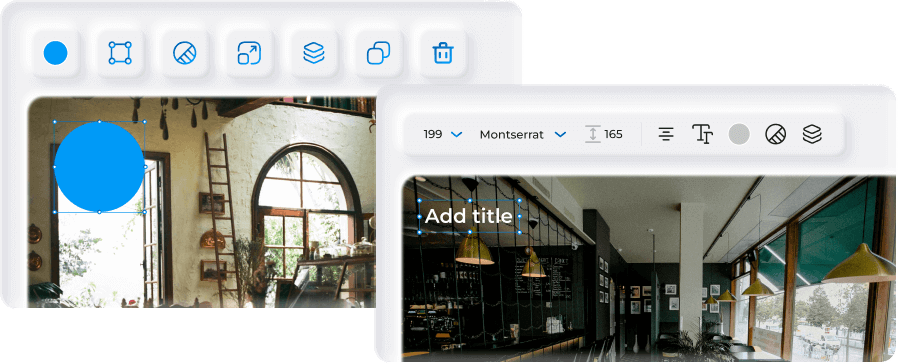 The future is here, and it looks pretty good
Forget cookie-cutter videos with stiff avatars and robotic voices. The videos you can generate with Synthesys are lifelike, convincing, and designed to forge real connections with your viewers.
If you don't believe us check out what we mean with the examples below.
Need Help with Our AI Video Generator?
What is an AI Video Generator?


An AI video generator is a state-of-the-art software solution that utilizes deep learning algorithms to create professional videos. This technological wizard does way more than you can imagine. On top of producing quality videos, it can also animate graphics to give them life, recognize faces and objects in films, and convert text or still images into dynamic videos. Incredible, no? AI video generators are ever-growing in influence, making them a leading technological solution for video production.
What is an AI Video?


An AI video is a video created with the assistance of Artificial Intelligence. Several methods, like automated video creation, style adaptation, and advanced editing techniques, can be used in the production of these AI-enhanced videos.
What is an AI Avatar?


An AI avatar is a digital character created with the assistance of Artificial Intelligence. These digital characters mimic humans in how they interact with users, thanks to incorporated technologies like speech recognition and natural language processing. AI avatars can be used in several ways, including customer service, virtual help, e-learning, and many more.
How Do AI Video Generators Work?


AI video generators simulate human visual and creative processes with computer algorithms. An abridged description of their functioning is provided below:Data analysis — The first step for AI video generators is to analyze the incoming data, which can be text descriptions, pictures, or already-existing videos. They dissect the various objects, scenes, and sounds that comprise visual and aural aspects.Learning patterns — The input data teaches the AI system patterns and styles. It comprehends, for instance, how colors are employed, how objects move, and how specific effects are performed.Generation or Enhancement — After that, the AI can create videos or edit pre-existing videos based on what it has learned. It has the ability to edit videos automatically, add special effects, apply artistic styles, and make animations.Quality control — AI video generators frequently use quality control systems to guarantee that the produced videos live up to expectations. This could entail adjusting small elements like timing, lighting, and sound.
How Long Does It Take To Create an AI Video with Synthesys AI Studio?


The duration to craft an AI video can range between 1 to 5 minutes. The precise time depends on the number of slides utilized and the overall length of the video you want to create.
Why Should I Use An AI Video Generator Instead Of Hiring Actors?


Choosing an AI video generator has its set of advantages compared to hiring actors, especially when working on a constrained budget, since it significantly cuts down production costs. A notable perk of using AI for video creation is the speed; it cuts the lengthy steps of casting, coaching, and shooting with live performers. Customization is another strong point, allowing the crafting of high-quality videos with characters, scenes, and styles tailored to your preferences. Moreover, the consistency across the video minimizes variations and human errors. AI operates tirelessly, resolving any scheduling hiccups and boosting efficiency. The lack of real individuals in the process also leads to lesser concerns about privacy and security. However, for projects necessitating subtle human emotions or interactions—which actors excel in—AI video generation might not hit the mark. Hence, the choice largely depends on your project's specific demands and budgetary limits.
Why Choose Synthesys AI Studio Video Generator?


Selecting Synthesys for your video production has various benefits. Firstly and most importantly, you will be able to cut costs up to 90% since you won't need actors and a physical setting. It will also save you time by generating engaging videos quickly with AI and making customizing characters, scenes, and styles simple. On top of that, you can choose between 300 voices in 140 languages and lip-sync it with any humatar. This is very important as it guarantees the ability to scale your video production and, at the same time, stay consistent quality throughout the videos.
Can I Try Synthesys Studio AI Video Maker For Free?


Yes, Synthesys Studio AI Video Generator offers a free trial you can use without having to create an account or provide credit card details. Of course, the free version doesn't offer all the powerful features Synthesys AI Video Maker has to offer, as there are certain limitations on the number of humatars and ultra-like voices you can use, the scenes per video, and the ability to use the content you generated for commercial purposes.
Can I Use The Videos For Commercial Purposes?


Yes, you can use the videos for commercial purposes, but only if you choose either the professional or the premium plan that allows you to use the videos for any purpose, including profit-making projects like commercials and other types of monetizable content. Before using Synthesys AI Generator, it is important to review the usage restrictions by carefully reading the terms and licensing agreements of the plan you intend to use.
Is Synthesys The Best AI Video Generator?


While Syntheys AI Studio is one of the highest-quality AI video generators, the final decision should be made depending on the particular requirements of your project. Despite all of Synthesys' benefits—which include more than 80 diverse avatars with different outfits in 140 languages, 50+ professionally designed templates, and the ability to add text, images, transitions, and titles—the final decision should consider more aspects. Take into account the intricacy of your project, financial limitations, user-friendliness, customization needs, preferred video quality and aesthetic, and the accessibility of updates and assistance. But if you decide to use an AI video generator, Synthesys is the best option for accomplishing the objectives of your project and producing top-quality AI videos.
Does Synthesys AI Video Creator Work Offline?


Cloud-based services are Synthesys' primary mode of operation. Processing and producing high-quality synthetic sounds and speech from text inputs requires robust servers and internet access. Synthesys relies on an internet connection because users usually access it via a web interface or API.
Can I Edit AI-Generated Videos in Synthesys?


One of the main benefits of creating videos with Synthesys is the ability to make changes even after the primary creation phase. With the Synthesys AI Studio, adjusting aspects such as the script, the AI character, its looks, voice, the background, and others is very easy, giving you the flexibility to tweak your video content as necessary at any point during the production.
Ready to start generating world-class video content for your business?
Try for FREE