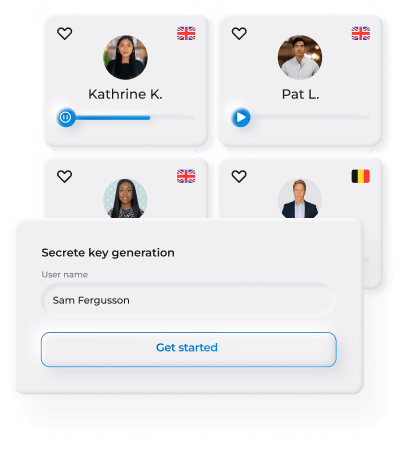 Synthesys Text-to-speech-API
Create better voice experiences for all your customers at scale with Synthesys AI Studio's text-to-speech API.
No matter what use case you have in mind, our Synthesys AI Voice API can help you make it a reality. Create innovative products, deploy voices in your apps at scale, and mark your brand apart from the competition with just a few clicks.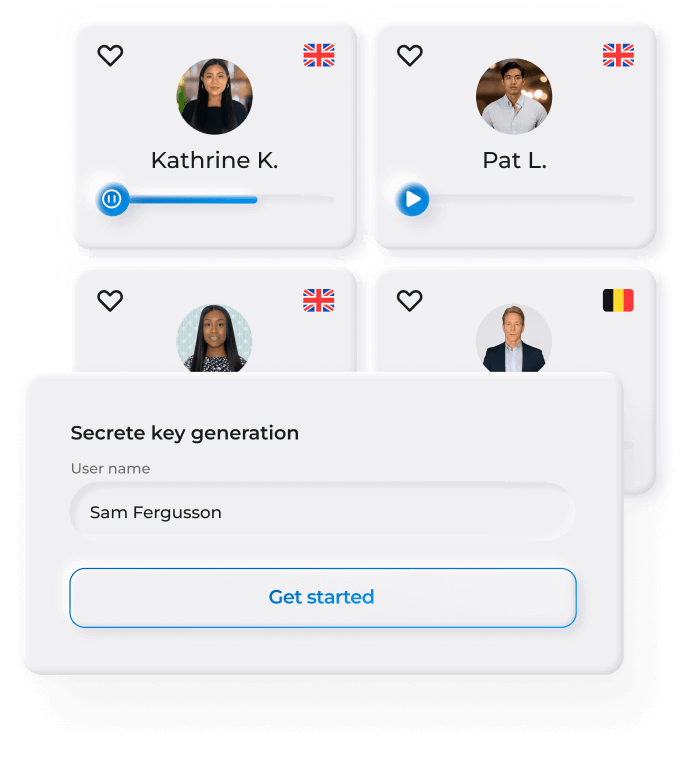 All the features you need to easily deploy natural-sounding voice systems at scale
Ease of Use
There's no point in creating highly technical products that are hard for your customers to use when the whole idea is to make everybody's life easier. That's why we designed our TTS API to be as easy to use as possible, no matter how technical the user is.
Whether you're a software junkie or more interested in other aspects of the business, you'll be able to build out whatever functionality you need faster than ever before.
Scalability
Sometimes, businesses like yours need to deploy their solutions at a massive level or simply scale up projects that show higher levels of success than expected. For when that's the case, you need to know you can rely on the software you're using.
Synthesys AI Studio's text-to-speech API was created to be scalable from day one, so no matter how many requests or calls your rollouts need to make, we'll be able to handle each and every one. After all, why should your software limit your business's ambitions?
Security
In today's day and age, the security of information is more important than ever. You can think of our Synthesys AI Voice API as a closed box, where nothing confidential gets in or out at any stage in the process.
With Synthesys AI Studio, you can finally feel free to build the solutions you've been dreaming about with confidence, knowing that every aspect of the software has been exhaustively tested, retested, and refined.
Security isn't an optional extra for us — it's a core component of everything we build and offer our customers, and we treat it with the utmost importance.
Customizability
Fast-moving, innovative businesses deserve better than cookie-cutter software products. A text-to-speech API that you can't customize, tweak, and refine to your heart's content simply isn't good enough for the work you need to do.
With such an enormous range of use cases possible for AI-generated voices and bringing the written word to life, you need to be able to trust that the API you've chosen to work with will be able to handle everything you can ask it to. No matter how demanding or complex your requirements are, the Synthesys AI Studio TTS API will be able to deliver a natural-sounding speech — quickly, reliably, and at whatever scale you need. All you have to do is tweak it to work the way you need it to.
How to use Synthesys AI Studio API?
Once you have access, using our text-to-speech API couldn't be simpler! All you need to do is create an API  key, access the API, send your written text content, and receive the audio file back in return.
To get API access, create an account and grab your secret key. There's extensive documentation on every aspect of how the API works if you still have any questions or concerns.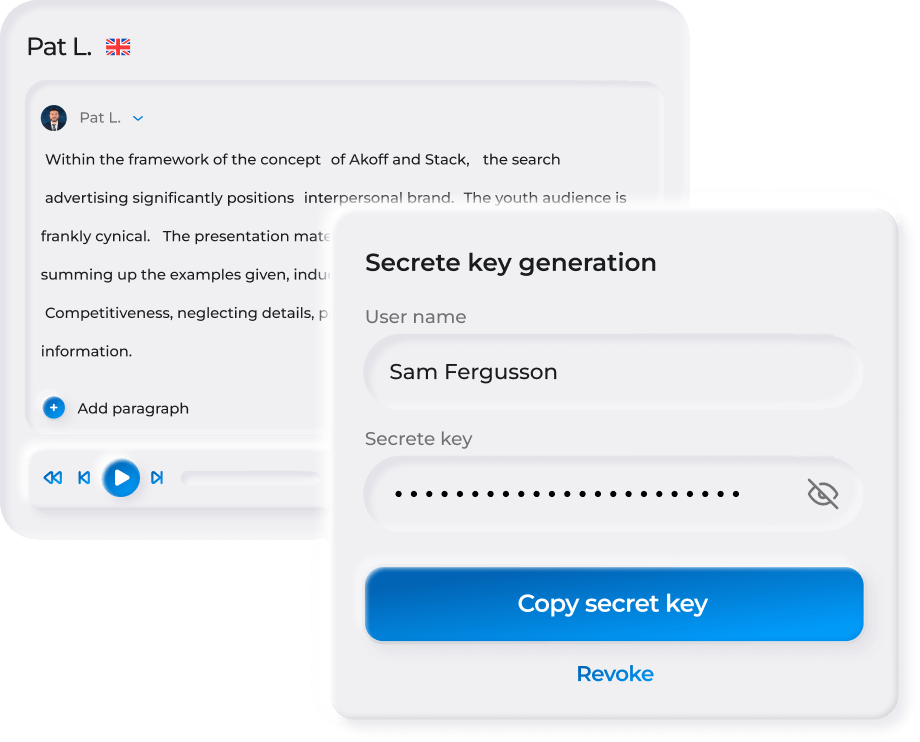 More features
Complete customizability for voices
New languages and voices added all the time
Ultra-realistic accents in every language
​​The option to create your own custom voice
​​Speech Synthesis Markup Language Support
Who's the Synthesys AI Studio Voice API for?
Just about anybody who needs to leverage AI-generated voices in their business's content could use the API. Here are just a few examples:
Scale Your SME Marketing with Speech Generation
SMEs could use it to generate speech for marketing collateral for their business, such as ads or sales scripts.
It's the perfect choice for creating huge amounts of content at scale, making it ideal for enterprises with significant demands being made on them by the size of their operations
Enhance Your Apps and Websites with Voiceovers
Entrepreneurs could enhance their products by deploying voiceovers in their apps and websites. Best of all, because the API is so simple to use, they'll be able to fit it right into their busy days.
Streamline Content Creation with API
Content creators who need a helping hand producing an appropriate volume of content could leverage the API to make their lives easier.
From creating intros and outros to building out full explainer videos, the TTS API's customizability would allow them even more control over their brand and build better relationships with their views.
FAQ
What voices and languages are available?


The Synthesys AI Studio TTS API comes with our full complement of 300+ voices in 140 languages in a huge range of ultra-realistic accents. No matter how you'd like to connect with your users, we've got you covered.
Is it hard to use the TTS API?


Not at all! The API seamlessly converts any written textual input into human voice and then into a flawless audio file without any wasted time or technical difficulties. You don't need to be a technological wizard to use it, either — it's just a matter of following the same simple steps each time.
Can anybody get access to the text-to-speech API?


Yes! Because of its customizability and potential, we recommend speaking to our sales team first so they can talk to you personally and more closely understand your particular needs. Once we have that information, we'll be able to set you up with the perfect version of the API, saving you time and hassle and ensuring you'll be able to start getting full value right away. To get in touch with the team, simply fill out the form above, and we'll be in touch as soon as possible to take the next steps towards getting you all setup.
What if I'm having technical difficulties?


The Synthesys AI Studio TTS API is highly user-friendly — but as everybody knows, in the world of software, sometimes things just go wrong. But don't worry: in the unlikely event that happens, you should not fear. You can always reach out to our friendly, responsive team that is here for you 24/7, and we'd be happy to provide personalized assistance for any and all challenges you might be facing, tailored to your unique situation.